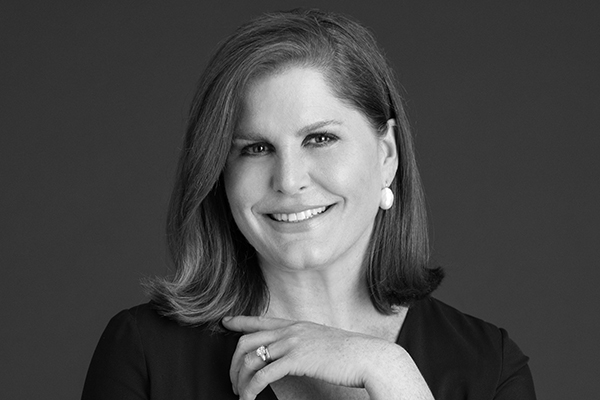 Alexandra Trower '86 will be the guest speaker for Hollins' 180th Commencement Exercises on Sunday, May 22, at 10 a.m. on  Front Quadrangle.
Trower joined The Estée Lauder Companies as executive vice president, global communications, in 2008. In addition to serving as an executive officer of the company and on the executive leadership team, she was a founding member of the Inclusion and Diversity Committee and an executive co-sponsor of the company's LGBTQIA employee resource group. She oversaw corporate, social, crisis, Lauder family, and philanthropic communications. Trower retired from Estée Lauder in 2021.
Trower credits her Hollins education for becoming a decades-long supporter of women and girls as evidenced by the more than 20 Hollins students who performed internships with the Global Communications team at Estée Lauder, including Chin Wai "Rosie"  Wong  '22 this year. She was elected chair of the Hollins Board of Trustees in 2018, and under her leadership the board has created a DEI Task Force; revised its governance process and succession plan; added four new board members; led two complete presidential searches; guided board members to participate in the Association of Governing Boards (AGB) training; and implemented OnBoard as the board document portal, digitalizing most board documents. She was chair when the university received a record $75 million alumna donation in 2021.
Trower is the former co-chair of the International Women's Media Foundation and is treasurer of The Secular Society. Both organizations are committed to supporting girls and women, with a focus on education, and The Secular Society has provided 26 full scholarships for Hollins students. She is also an Independent Director for American Funds, one of the largest mutual fund families in the U.S.
In 2018, Trower was presented one of the communications industry's highest honors, the Matrix Award. Presented by New York Women in Communications, the award is given to extraordinary female leaders at the pinnacle of their careers.