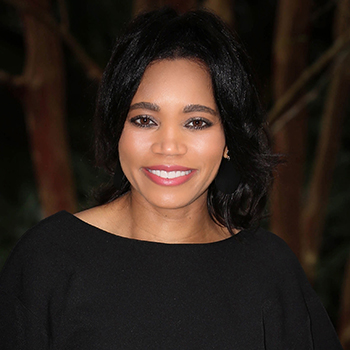 Tiffany Marshall Graves '97 will be the guest speaker at Hollins University's 178th Commencement Exercises, which have been rescheduled for Sunday, May 29th, 2022 at 11 a.m. on Front Quadrangle.
Since 2018, Graves has worked as pro bono counsel for Bradley Arant Boult & Cummings LLP in Jackson, Mississippi. She oversees the development and administration of the firm's pro bono programs, which help address the unmet legal needs of indigent individuals and charitable institutions across the firm's footprint.
Prior to joining Bradley, Graves was the executive director of the Mississippi Access to Justice Commission, where she led and promoted initiatives to improve and expand access to civil justice to the nearly 700,000 Mississippians living in poverty. She was responsible for developing strategic goals and building coalitions to enhance the civil legal aid and delivery system.
Graves graduated with honors from Hollins with degrees in political science and Spanish as well as membership in Phi Beta Kappa, Pi Sigma Alpha (the political science honor society), and Sigma Delta Pi (the Spanish honor society). She went on to earn her law degree from the University of Virginia School of Law, where she became only the fifth student to receive the Powell Fellowship in Legal Services. The fellowship enables a graduate of the law school to work in public interest law to enhance the delivery of legal services to the poor under the sponsorship of a public interest organization.
For her work on behalf of the citizens of Mississippi, Graves has received numerous awards, including Outstanding Woman Lawyer of the Year from the Mississippi Women Lawyers Association (2013); Distinguished Service Award, The Mississippi Bar (2016); and Leader of the Year, Young, Gifted and Empowered Awards (2019). Hollins recognized her with its Distinguished Young Alumna Award in 2017.